Stampin' Up!® Demonstrator Karen Robinson | Sale-A-Bration ends today!
Today is the last day of Sale-A-Bration 2018! If you've been saving your pennies to get the best bang for your buck, today's THE day, so don't wait!
If you spend $90, you get one free Level 1 product
If you spend $180, you get one free Level 2 product OR you can choose two Level 1 items
If you spend $270, you have the option to choose three Level 1 items or one Level 1 item and one Level 2 item (plus, Stampin' Rewards start at this level, so you can choose even more FREE products – excludes Sale-A-Bration items)
These are just a few of the projects I've made with this year's FREE Sale-A-Bration items. There are awesome items on offer this year and I didn't have the chance to use them as much as I would have liked and after today they'll be gone 😦
I'm so glad that the Celebrate You Thinlits & Basket Weave TIEF are carrying over to the new 2018-19 Annual Catalogue, so if you do miss out on getting them for FREE now, you'll be able to buy them in June 🙂 However, their coordinating stamp sets won't be carrying over so if you've been admiring the Amazing You or Blossoming Basket stamp set today is your last chance to get them.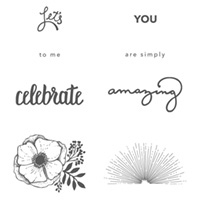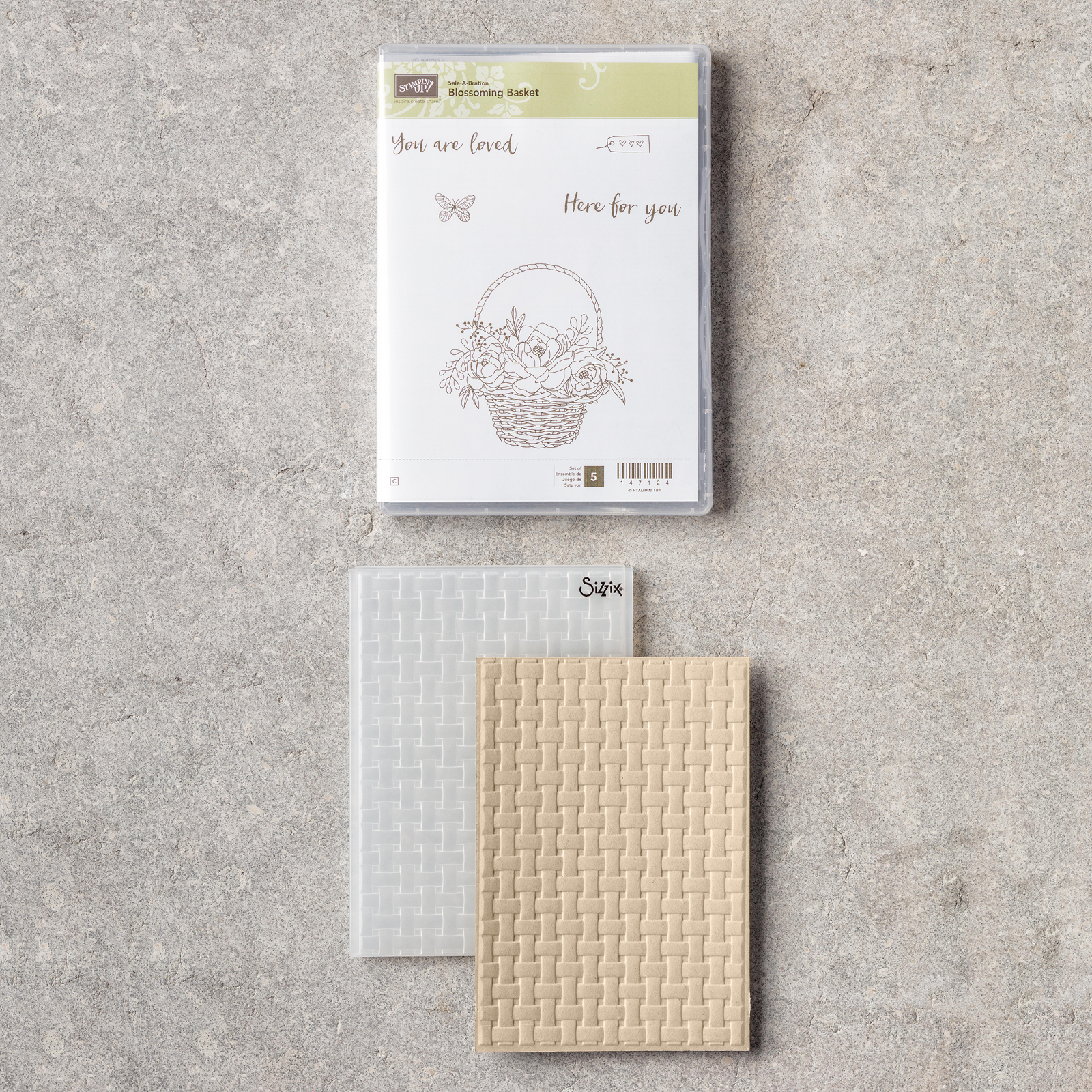 Today is also the last day to take advantage of Stampin' Up!'s amazing joining offer!
And don't forget NOW is the best time to join the Stampin' Up! family. I would love to have you as part of my team, the Paper Pals.
CREATE YOUR OWN STARTER KIT! The Stampin' Up! $169 Starter Kit is the Ultimate Stampin' Up! Bundle. Get your choice of up to $235 in products for $169 and the kits ships FREE! You can include any item from any catalogue (Sale-A-Bration gifts and Host sets are excluded) What a great way to get those big-ticket items you've been looking at
CHOOSE TWO FREE STAMP SETS (Jan 3 – Mar 31) Add two FREE stamp sets (any price) of your choice to the $169 Starter Kit during Sale-A-Bration. That's up to an extra $174 value! (Host & Sale-A-Bration stamp sets are excluded) Sign up here to purchase your kit through me during Sale-A-Bration.
ENJOY THE PERKS! Enjoy 20-25% off Stampin' Up! products on subsequent orders from the day you purchase the kit and join Stampin' Up! You'll get early access to upcoming catalogues and pre-order options as well as the opportunity to join demonstrator only groups that have loads of support and training and are a great source of inspiration.
THERE IS NO PENALTY TO DROP! If you decide that you can't or don't want to maintain your demonstrator status there is no penalty to drop. You'll have a full quarter to decide if being part of the Stampin' Up! family is for you and enjoy the discount on all your purchases, it really is a great deal!
I hope you've enjoyed this year's Sale-A-Bration, I've loved the two level options and that some of the products will be carrying over into the 2018-19 Annual Catalogue.
I hope you all have a Happy Easter and stay safe if you're travelling. I'll be going away for a few days over the Easter break so all will be quiet here for the next week.
Cheers,
Karen
If you'd like to purchase any of the products I used today, please visit my Online Store. I'd love to be your Stampin' Up! Demonstrator in Australia and remember to use March's Host Code: HYT9YW96  when you shop with me to receive your Customer Rewards.
Click here to shop with me 24/7
To receive a FREE Catalogue, click here
 
Three ways to earn FREE product
SHOP – For every $90 you spend, you can choose a FREE Sale-A-Bration product.
SHOP BIG – Got lots to buy? Orders of $400 or more will earn an extra $40 in Stampin' Rewards, this is in addition to the current reward program.
JOIN – For just $169, sign up for the Starter Kit and choose $235 in Stampin' Up products PLUS TWO additional stamp sets of any value for FREE! That's up to $409 worth of Stampin' Up! products for just $169 (+ FREE shipping).
There is no obligation to sell or purchase more (but you'll receive a 20-25% discount if you do) and no penalty if you drop! I'd love to have you join my team of Paper Pals 🙂